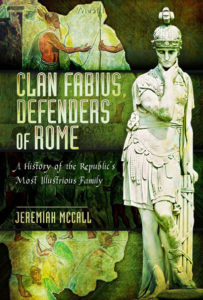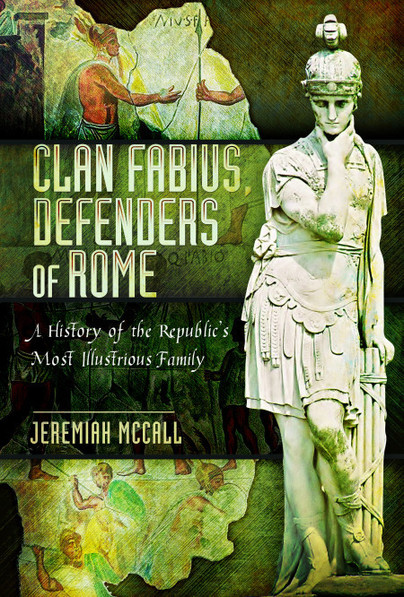 A history of the Republic's most notorious family.
In the early days of the Roman Republic there was a clan whose men sacrificed themselves for the good of the republic. The book starts around 485BC and paints the Fabii as standing next to Romulus when the city was founded.
So you don't really get earlier than that. The Fabii Maximi were part of military and political elite until the end of the republic, which ended with civil wars, political assassinations and political street brawls.
This family seems to be the first is a long line of famous Italian families that shape roman history. The Fabii almost has this mythical status and the author has done well to piece together sources to give us this history in a really easy to follow book.
Early and late Roman history is growing on me and this book goes a long way to fill in some gaps in the bigger history. My Roman history covers a bit of Roman Britain, but this book has created a thirst for more. The book covers the role of Fabii during the period of Hannibal's invasion. While the author doesn't come out and say the Fabii were the reason Hannibal was defeated at Cannae. The chapter on the Fabian way covers their response to the invasion and how they arrested the Roman army pitch battle defeats.
The book provides a huge number of resources in the appendix on Republic sources of information. This goes on to share online translation of republic historical sources.  Again I am amazed at howe  much of this stuff survives.  You see the ruins of Rome but I don't think about all the documents that are still knocking around.
If anyone is interested in this period then this book is a useful addition to your bookshelf. It is a very interesting and slightly different look at Hannibal's invasion and other wars such as the Spanish and Gallic wars.
You can buy this book direct from Pen and Sword Books
Please note I was not paid to write this review but was sent a review copy of the book. All comments are my own, and the publishers have not amended the review in any way.