Armies of Plantagenet England, 1135–1337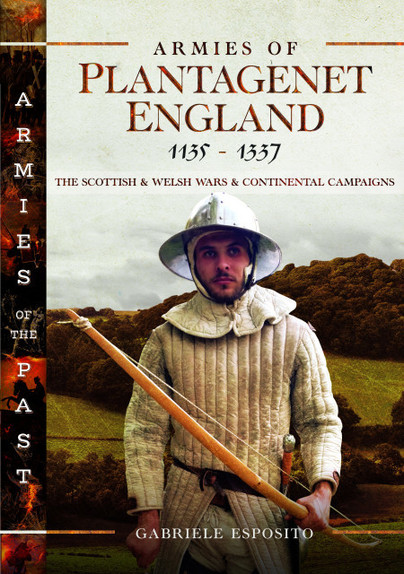 Armies of Plantagenet England, 1135–1337 is a comprehensive and well-written account of the wars and conflicts that marked the reign of the Plantagenet kings in England. The author, Gabriele Esposito, does an excellent job of detailing the campaigns of kings such as Richard the Lionheart and the struggles for control over Wales, Scotland, and Ireland.
One of the standout features of this book is the attention to detail and the thorough analysis of the organisation and equipment of the various troop types. The use of colour images of re-enactors really brings these forces to life and adds an extra level of depth to the book.
Some of the events that happen during the book:
The coronation of King Henry II in 1154, marking the start of the Plantagenet dynasty.
The signing of the Treaty of York in 1237, which established the border between England and Scotland.
The Battle of Lincoln in 1217, in which King John was defeated and captured by a coalition of rebel barons and French forces.
The First Barons' War in 1215-1217, a civil war fought over the rights and powers of the monarchy and the nobility.
The conquest of Wales by Edward I in the late 13th century, culminating in the construction of several castles to secure English control over the region.
Overall, I highly recommend Armies of Plantagenet England, 1135–1337 to anyone with an interest in English history or military history. The author's engaging writing style makes it a pleasure to read, and the wealth of information contained within the book is sure to satisfy even the most avid history buffs. So, this book can be a great choice for those who want to learn about the English history in a detailed and interesting way.
You can buy the book here from Pen and Sword books.
Please note I was not paid to write this review but was sent a review copy of the book. All comments are my own, and the publishers have not amended the review in any way.
< BACK