Warfare in The Medieval World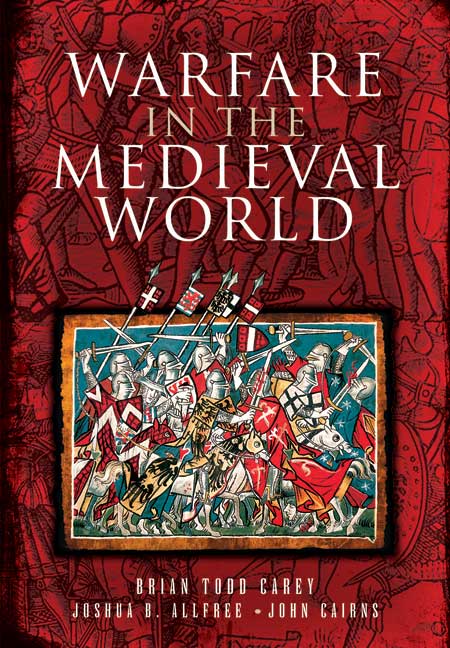 This book has a lofty title and to be honest it was a long read. Mainly because it was jammed packed with details of warfare covering a long period in history.
The book covers the early Middle Ages from Byzantium up to the 30 years war. This is actually the second d book, the first covers covers warfare in the ancient historical period. Apparently this took 7 years to put together. And I am not surprised.
Each chapter in the book looks at a specific period and covers battles that highlight the change in military tactics and strategies at the time.
It shows the change over the period from light cavalry to heavy, the mongol invasion, then the change to light infantry and onto heavy infantry becoming the dominant force during war.
The book also plots the change and warfare revolution that happened during the 16th century with writing on battle tactics being discovered and rewritten by Machiavelli which espoused the benefit of the infantryman. Mainly because the writing came from early writing about Roman strategies based on the legionary.
I found this book highly educational and I will be dipping in and out again for sure.
The Battle narrative is very well supported by detailed battle maps. This feature in itself is a huge benefit for wargammers looking to recreate and relive these battles.
Anyone that has an interest in this period needs to have this book on their bookcase.
You can buy this book direct from Pen and Sword Books
Please note I was not paid to write this review but was sent a review copy of the book. All comments are my own, and the publishers have not amended the review in any way.
< BACK