SOE in Denmark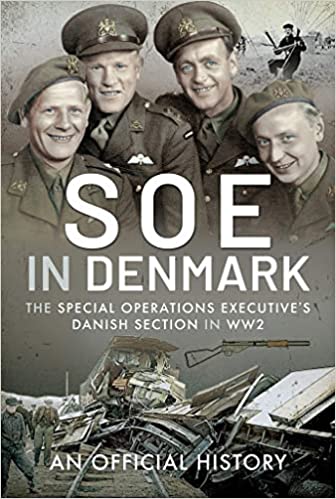 I recently read "SOE in Denmark: The Special Operations Executive's Danish Section in WW2" and official history, and I was thoroughly impressed with this book. It is an in-depth and extremely detailed account of the Special Operations Executive (SOE) in Denmark during World War II as you would expect form official records.
This book is a must-read for anyone interested in the history of the war, as it provides an eye-opening look into the little-known story of the SOE in Denmark. This book is incredibly well-written and is filled with fascinating details about the SOE's missions, operations, and personnel. On top of that it is an easy read. It covers everything from the formation of the SOE in Denmark in 1940 to the end of the war in 1945.
It includes detailed accounts of the SOE's successes, failures, and the various individuals involved in the operations. The book also examines the role of the SOE in the wider context of the war and the impact of their activities on the Danish resistance movement.
I was extremely impressed with this book. It is a well-written and highly informative account of the SOE in Denmark during World War II. The book does a great job of providing a comprehensive overview of the SOE's activities and their impact on the war.
You can buy the book here from Pen and Sword books.
Please note I was not paid to write this review but was sent a review copy of the book. All comments are my own, and the publishers have not amended the review in any way.
< BACK