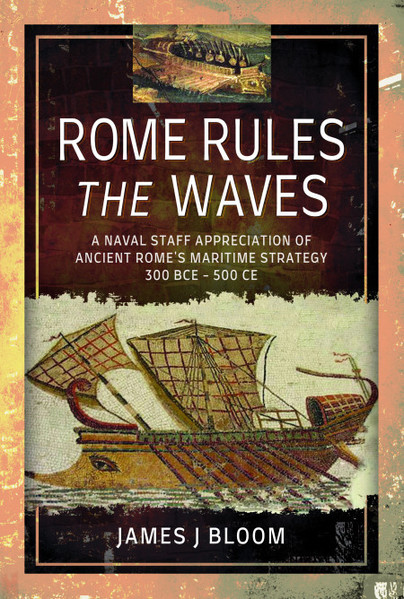 A Naval Staff Appreciation of Ancient Rome's Maritime Strategy 300 BCE – 500 CE
One of the first things you realise with this book, is that without the Navy the Roman empire certainly wouldn't have been as big or lasted as long as it did.
It takes a book to point that out to you. It also points out how highly organised and it was with a northern fleet, eastern fleet and river fleets.
The book starts almost at the beginnings of Rome itself, with the use of ships to build maritime commerce.
The book covers the early successes of Roman sea power with the first Punic war as well as the naval use in combatting pirates.
My favourite fact from the book is that Rome had fleets for the Rhine and Danube, in part to supply the outreaches of empire. From the time of Augustus, Roman naval power controlled the Mediterranean.
It also provides us with a new appreciation of the sheer scale of operations and logistical skills needed to move mass armies around the Empire where needed.
The book is very detailed and has a lot to offer the Roman military enthusiast across all the major events in Roman history up to the end of Empire.
You can buy the book here from Pen and Sword books.
Please note I was not paid to write this review but was sent a review copy of the book. All comments are my own, and the publishers have not amended the review in any way.