The Knight Shop sponsor KDF Broadstairs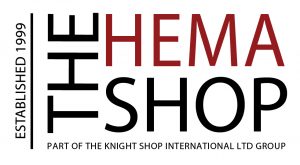 We are delighted to announce that HEMA shop (The Knight Shop) are sponsoring us by providing a number of synthetic longswords, to help us run more beginners workshops at events this year and helps us to take part in the Games of Thrones themed ThroneFest event taking place in May this year in Thanet – where we are running a number of medieval combat workshops.
The Knight Shop is one of Europe's largest retailers and wholesalers of replica militaria and associated giftware. As the UK's market leaders their impressive portfolio boasts a 1,000 sq. ft. Shop opposite the World Heritage Conwy Castle, a 12,000 sq. ft. showroom and distribution Centre, a full time Historical Combat Academy and their very own 13th Century Medieval Tower currently housing the Tower Coffee House.   Visit them here https://www.theknightshop.com/
We really value the sponsorship we have been provided with.  We are the only Historical Martial Arts group in East Kent and members come from as far as Faversham, Ashford and Folkestone to practice with us.  This new equipment will help us taken in more members and run more workshops at other events around the county.
In this way we hope to grow the appeal of Historical Martial Arts in Kent. We couldn't have done this without the support of the Knight Shop.  We accept members from 18 years of age and are fully insured.  We run regular weekly classes on Tuesday evenings from 7.30pm to 9pm.
We are always on the look out for more sponsors to help us grow and in return we will promote you as much as humanly possible. Please get in touch for more info.
< BACK