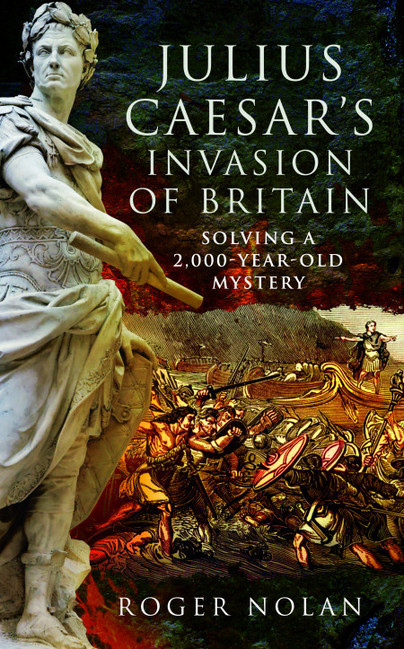 While this site is predominately about the medieval period, I do like a good book on any period rally and the Roman period is just as fascinating. And when it comes to the Roman invasion of Britain, even more so as we live pretty much slap bang in the middle of the biggest bone of contention right now with where the invasion actually took place.
Roger Nolan's, book is a very good look at the current thinking based on the best archaeological advice there is. Caesar lands at Dover and chases his main foe Cassivellanus to Hertfordshire. I wish the britons of the time had easier names .
His book shows his research into the route they took, where they set up marching camps, and where the major encounters took place. It is a well researched argument.
The book has maps and photos to highlight routes and locations, it is a great read as the book shows places in Kent I really need to go and see such a Bigbury and Denge Wood.
The book covers the prelude to the invasion with the defeat of the Gauls and then the preparations for invasion. The book also includes a translation of Julius Caesar's own account of the Gallic wars and invasion of Britain.
This is a great account and includes lots of details that could be used by Wargammers to recreate some of the battles as well as for historians looking to understanding the invasion.
I attended a seminar on the possible invasion site of Thanet last year, which still needs more archaeological evidence to support but this is still a great topic for reading.
You can buy the book here from Pen and Sword books.
Please note I was not paid to write this review but was sent a review copy of the book. All comments are my own, and the publishers have not amended the review in any way.