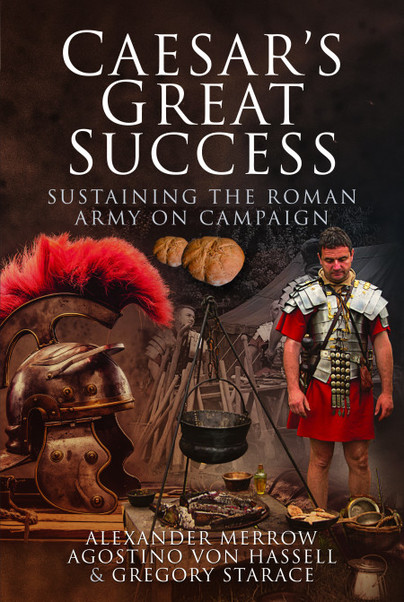 Sustaining The Roman Army on campaign
One of the most interesting things about Empire building that lots of people overlook at how everyone got equipped and fed. A well equipped and fed army is the difference between success and failure. Doing it once is straightforward enough, but keeping the supply lines open and armies well fed and supplied is a great feat – especially while on campaign.
This new release by Merrow, Starace and Von Hassell discusses how Roman military logistics were first used at scale by Caesar and this included road, river and sea movement of armies, equipment and supplies.
The book also covers what could be foraged and used locally as well as how supply and communication lines were protected. We also see the first real use on operational hubs where supplies were send them resorted and then distributed where needed.
This really is an interesting read. Maybe because my Father was a Quartermaster in the Army (British not Roman).
Interestingly, the book discusses how Caesar influenced modern European cuisine – there is even a recipe for Oysters in Sauce. And that Kent oysters were a delicacy in Rome even in those days. How cool is that?
The book has a number of recipes used by Caesars Armies – actually some looks really tasty.
This is a great read on the actual practicalities of running a successful military campaign – of which Caesar had his fair share, as well as running a vast Empire.
This is a great book for living history, re-enactors and even wargammers to be honest, looking for ideas for skirmish campaigns attacking baggage trains.
You can buy the book here from Pen and Sword books.
Please note I was not paid to write this review but was sent a review copy of the book. All comments are my own, and the publishers have not amended the review in any way.