Baden Powell's Fighting Police – The SAC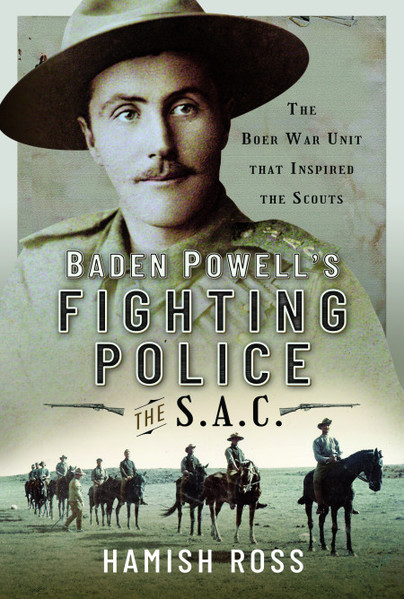 Baden Powell was a British military officer and founder of the scouting movement. His work with the South African Constabulary (SAC) during the Boer War in 1900 is the subject of the book "Baden-Powell and the South African Constabulary". The SAC was a mounted force with a combined military and police role, and was known for its effectiveness. Baden Powell rejected traditional Army models of command and created the SAC with a small number of officers, dividing it into Troops of 100 men and then sub-dividing again into sections and squads of six men under a corporal. He expected the men to be motivated by a code of honour, to be self-reliant, and able to handle any kind of work.
The book details the creation and development of the SAC, its wartime achievements, and its transition into a community support role helping local people returning to their homes. It also highlights the influence of the SAC on Baden Powell's later establishment of the scouting movement. The author, Hamish Ross, uses archival material and includes previously unpublished images in this well-researched history.
You can buy the book here from Pen and Sword books.
Please note I was not paid to write this review but was sent a review copy of the book. All comments are my own, and the publishers have not amended the review in any way.
< BACK