Armies of Celtic Europe 700BC to 106AD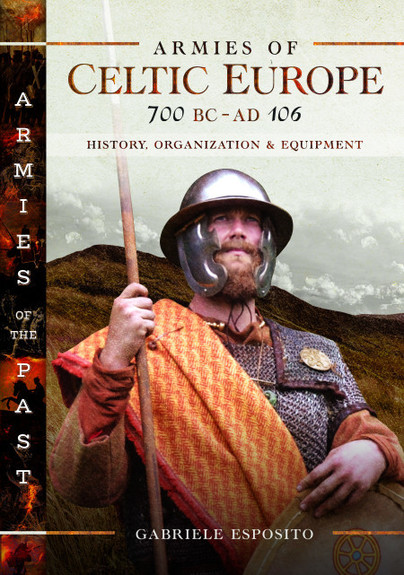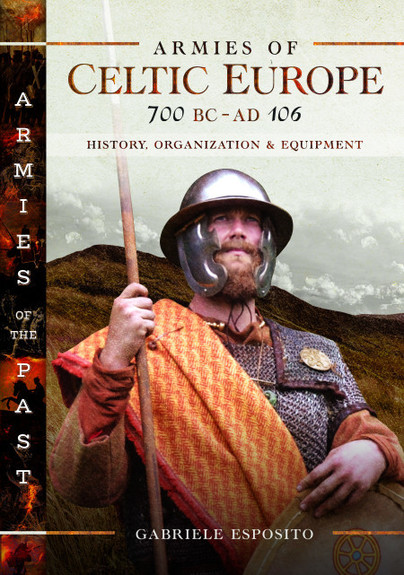 I have read a few books by Gabriele Esposito and found them really interesting and packed to the rafters of great images and reconstructions of dress and equipment.
This book, while less than 200 pages, is packed solid.
This is a great book for re-enactors and those interested in this time period. There is a huge amount of stuff out there on the Romans but very little it seems on their contemporaries.
This book looks to change that, and I think it does. It provides an invaluable resource and covers a lot of the major events in the Celtic tribes history including their sack of Rome, and migrations.
The book also gives us a glimpse into the armour and weapons of the later Roman Empire.
I really enjoyed this book and think everyone should have a copy of this book. The only slight disappointment was a 1 page chapter of Celtic warfare tactics. It might have been good if there were images or drawings of their chariots.
It was also great to share the details of the re-enactment groups pictured in the book. These do warrant further investigation.
But overall an excellent book and looking forward to the next one.
You can buy the book here from Pen and Sword books.
Please note I was not paid to write this review but was sent a review copy of the book. All comments are my own, and the publishers have not amended the review in any way.
< BACK